Evergreen Computer Services
We are a privately-owned Maine company providing personal computer and digital audio services. Based in Waterville, we pride ourselves in professional and quick service for PC and audio projects, at prices that will please you.
When it comes to your computer system, we are perfectionists. We know how important your system is to you, and we take the time to clean and test your system thoroughly. You'll receive a detailed report of every test, procedure, and correction made to your system, along with any recommendations you should be aware of. Our goal is for your computer to perform like new, or better.
We're perfectionists in our audio productions, as well. We believe that music is one of the great pleasures in life, and we strive to make our products the best you'll find anywhere. Evergreen's certified industry experience spans 10 years in audio production, and 30 years in personal computer, networking, and business system hardware / software services.
---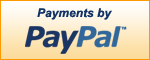 ---
OUR POLICY: We try sincerely to provide services honestly, efficiently – and at a fair price. Simply stated, if we are unable to resolve your computer or printer issue, there's no charge.
OUR PC GUARANTY: Our hardware services are guaranteed for 30 days to be without defect in workmanship. We guarantee that new parts provided and installed by us will perform satisfactorily under conditions of normal usage according to the terms of the warranty specified by the manufacturer/retailer of the part. Technical support and problem determination is provided by the part's manufacturer during its warranty period (refer to your part's documentation to contact them, or call us for assistance.) With the exception of the travel charge, if any, warranty part installation services in the original service order will be provided by Evergreen free of charge.
Our software services are guaranteed for 30 days, and are implemented according to the relevant software manufacturers' recommendations and procedures. We are not responsible for defects in software, unless the software was written by us. We are not responsible for problems resulting from software or configuration changes made by others. Further, we will not be responsible for loss of data for any reason. It is the customer's responsibility to provide adequate data backups, and restore from those backups.
OUR AUDIO GUARANTY: We guarantee that you will be completely satisfied with our audio work. If you are not, we will make all reasonable efforts to correct any oversights or improve your audio as far as possible. With projects that include a Preview CD, if you are not satisfied for any reason that we cannot correct, we will refund all your costs, including shipping, provided that you return your unopened, sealed media to us. In all cases, we will work to ensure that your project exceeds your expectations. No matter the reason, we want you to be pleased with your project, and will be happy to work with you to achieve this.
YOUR PERSONAL INFORMATION: We do not give or sell this information to anyone. One exception is shipping carriers (UPS, FedEx, and US Mail) to whom we must provide your shipping address, e-mail address for shipping notifications, and your shipping telephone number for FedEx and UPS Express shipments.
E-MAIL: We do not give or sell your e-mail address to anyone except shipping carriers when we ship your package. We do not send unsolicited promotional e-mail.
UNPAID BALANCES / UNCLAIMED MERCHANDISE: We will contact you regarding unpaid balances. Repaired or processed materials left unpaid with Evergreen for more than 90 days after the invoice due date will be disposed of at our discretion. (Materials include electronic/computer hardware/software and audio media.) If we sell your materials to a third party, Maine State Law requires that all proceeds above our expenses are surrendered to the State of Maine.
Version 1.02, 20 Aug 2013
©Copyright 2002, 2011
Evergreen Computer Services
This internet site was written and is maintained by:
Dan Hutchinson
Owner, Evergreen Computer Services, Waterville, Maine, USA
Est. 2002