Computer Service Prices
- Hourly Rate (Desktops/Software): $60.00
- Hourly Rate (Notebooks/Netbooks): $70.00
- Housecall, Computer pickup or delivery: $25.00 [Over 20 miles distance: Travel charge of 50¢ per mile to your location added. Colby students' pickup and delivery is free.]
NOTE: We provide a reasonable fixed price for most services done at our shop, and most are completed within 24 hours.
Examples:
- Fresh Windows Installation, all device drivers, all Windows updates, your applications: $120.00
- Include Documents/Photos/Music/Email save/restore: $30.00 per Windows user account.
---
Payments
Pay in-person (cash, check, credit card) at our Waterville location, or
Mail a check, or
We'll email an invoice to you with secure link for online credit card payment (Visa, MC, AMEX, DISC, or PayPal).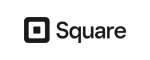 PayPal ID:

Check:
Make check payable to "Evergreen Computer Services", include the Estimate or Invoice Number on your check,
and drop off or mail to address on our Contact Page.
©Copyright 2002, 2011
Evergreen Computer Services